Welcome to Bi-Lo Wholesale, your one stop vendor serving all your needs for lubricants, filters, lawn and garden, tools and much more. Here at Bi-Lo we value your business and want to be your first choice for automotive supplies. If we don't have…we'll try to get it!!
We value your time and offer this site as a means to view pricing, print invoices, and even place your orders 24 hours a day. Come back and visit often and see our weekly blowout sale items posted new each Monday morning.
Existing Customers - Log in now to place your order, view invoices, check your purchase history, or just check current pricing.
New to Bi-Lo Wholesale? Shop our products on the site, add items to the cart, and check out using your Mastercard, Visa, or Discover. We will promptly process your order and ship it straight to you via Fedex, UPS, our private carrier trucks, or common carrier.
Need help using our website…just give us a call (903) 465-5354 anytime. We will be happy to help you get started.
Click here to Contact Us.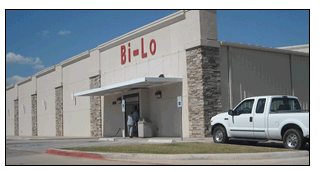 Description: Lucas Fuel Injector Treatment 32oz.

Part No: LUC10001

Case Pack: 12
Retail Price: $9.99 EA

Description: Gorilla Glue 8oz. Bottle

Part No: GOR50008

Case Pack: 6
Retail Price: $9.99 EA

Description - CRC Wasp and Hornet
Spray Plus 14oz.

Part No: CRC14010

Case Pack: 12
Retail Price: $3.99 EA

Description: Valvoline Pyroil Non-Chlorinated Brake Parts Cleaner 13oz.

Part No: VALPY40003

Case Pack: 12
Retail Price: $2.39 EA